I *love* my hobby. Asian ball jointed dolls (ABJD) are so much fun to play with. You can customize them like crazy, from their wigs to their eyes and even their hands. In simple terms, they are pieces of resin (a certain kind of plastic) that are strung all together with elastic. Most of them are VERY posable.
(Doll beongs to Uninsomnia)
And some of them not so much due to how they are built. I have a few and I love them all. My very first one is from a company called
Bobobie.
He's a Tony mold, and he's changed through the years via face-ups. That's the doll term for painting a new face onto a doll. What you do is first spray the doll head with some
MSC
(or Testor's dulcoat for USA peeps), then use acrylics or pastels to paint on the face. There are some *amazing* face-ups out there. Mine are alright, definitely not as impressive as others. I've redone Samuel Jones's face-up over the years: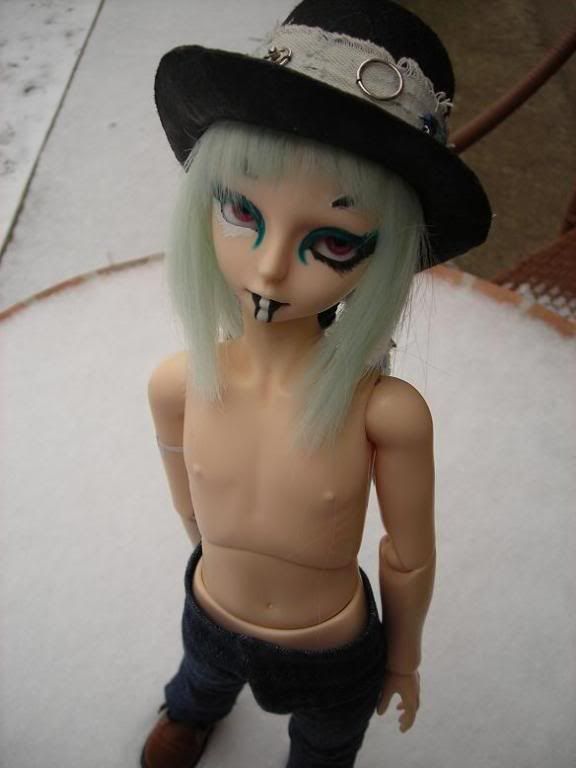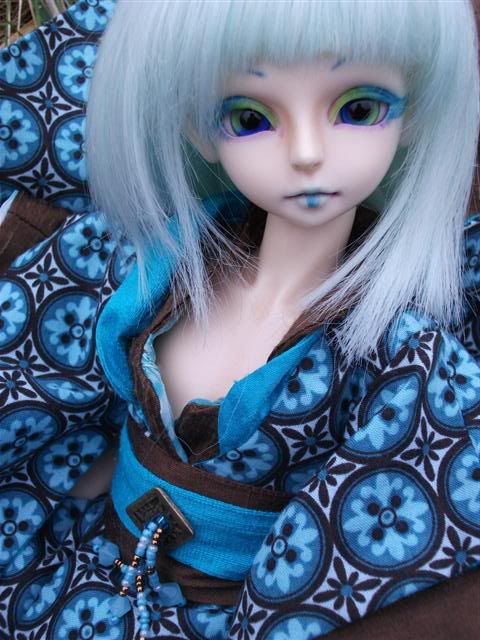 And now he has a Halloween face-up, that I *love*.
So I'm not too sure what I'll do with his next face-up. Maybe keep it like that for a while? Though I think it'll really creep out some people.
Ah, creepiness. A lot of people get creeped out by the doll hobby. Probably because they're anatomically correct. Perhaps because they are small human-like figures? Who knows. I know I was creeped out when I saw my first one, and now I have almost eleven dolls! (ten dolls and one doll head)
And that is my dorky doll post for today.
.